| | |
| --- | --- |
| | فهرست اصلی |
| | |
| --- | --- |
| | لینکهای سریع |
| | |
| --- | --- |
| | موضوعات |
---
| | |
| --- | --- |
| | آرشیو مطالب |
| | |
| --- | --- |
| | لینکستان |
| | |
| --- | --- |
| | لیفان به سرعت به یکی از بازیگران اصلی صنعت خودرو سازی چین تبدیل میشود! |
Lifan Motor

Chongqing Lifan Industry (Group) Co., Ltd is the biggest individually-run motorcycle manufacturer in China. Yin Mingshan, together with other 9 persons, established Lifan Hongda Vehicle Assembly Research Institute in 1992 with RMB200,000. After 12 years' efforts, Lifan Group rapidly grown up and developed to be a state level large-scaled individually-run enterprise centering on science and technology development, engine & motorcycle manufacture and sales(including export) and incorporating automobile manufacture, soccer industry, financial securities, culture/media. There are more than 8700 staffs in Lifan Group, more than 2000 of whom are students graduated from university/college or secondary specialized school. Lifan Group possess 10 enterprises, 3 marketing companies, 1 technical center at state level. The Group has the capability of producing 2 million units of engines and 1 million units of motorcycles annually and is among Top 50 Chongqing Industrial Enterprises in consecutive two years, ranking the 1st position in top 50 Chongqing individually-run enterprises. Lifan Group has been among Top 500 Motorcycle Manufacturers in the world and Top 500 large-scaled enterprise groups in China. On Sept. 2004, Lifan motorcycle was awarded by the State Bureau of Quality and Technical Supervision and China Promotion Committee for Top Brand Strategy the title of honor of Chinese Top Brand. Lifan Group realized sales income of RMB4.02 billion in 2002, achieving profits and taxes of RMB205 million. In 2003, the incomes of sale topped RMB4.58 billion.In 2004, Lifan realized sales income RMB 5.9 billion. The indexes showing production and sales of engine, foreign exchange earning, no. of patent possession, overall value of production and sales rank the 1st across the country, making him rank the 1st position in the domestic sector in terms of overall strength.

Up to December of 2004, the Group has owned 2098 patents at home and abroad, 866 copyrights, 556 domestic registered trademarks and 68 foreign registered trademarks with no. of self intellectual property rights ranking the leading position among the domestic sector. 90(100) electric start, vertical 100 (110) engine independently developed by Lifan were the pioneer in China, which was a milestone in Chinese motorcycle history. In China, Lifan was the first company that developed V-twin 250 engine, as well as the first company that developed motorcycle electric spray technology, water cooling technology and multiple air-gate technology with independent intellectual property right. Each year, Lifan input 3-6 engine products and more motorcycle types into market. Lifan holds the largest quantity of engine types in the country. The new practical patent developed by Lifan engine combustion chamber was awarded gold medal in 2004 China International Patent Fair.
In 1998, Lifan obtained right to engage in foreign trade himself. In 2000, Lifan established the first import, export company among Chongqing privately-owned companies, and earn US$52 million of foreign exchange through exports in the same year. In 2001, Lifan earned US$117.4 million of foreign exchange through exports, making it the first motorcycle company exceeding US$100 million in China's motorcycle sector and subsequently becoming the undoubtedly deserved leading enterprise in export across the country. Lifan achieved a US$203 million on foreign exchange through exports in Jan. to Dec. of 2003, making it the single enterprise in Chongqing exceeding US$200 million threshold in export.In 2004, Lifan realized export income U.S Dollar 242,000,000. Lifan's products are widely sold to over 100 countries covering South-East Asia, West Asia, Europe, Africa, South America. In September 2001, Lifan motorcycles were first sold to Japan, rewriting the history of no motorcycle export to Japan from China. In Vietnam, Lifan motorcycle has the absolute predominance. In 2003, motorcycle and engine developed by Lifan Group passed EUs e-mark accreditation, indicating that Lifan's products can enter 18 European countries without any restriction.
With rapid growth, Lifan does not forget to return the country and the society. From 1992 to 2004, Lifan had donated totally RMB38.2 million to the society and RMB2.25 million to government at all levels in Chongqing in 2003 for use with prevention of SARS. Up to end of 2003, Lifan Group has built 37 Guangcai schools. In 2004, Yin Mingshan topped the 20th position of 2004 Mainland China Philanthropist ranking, making him the 1st philanthropist selected across Chongqing. ¡°Prefer people¡¯s betrayal in Lifan than Lifan¡¯s betrayal in others¡± has become Lifan¡¯s operation motto. Lifan has been awarded the title of "honor credit and promise in consecutive years by Chongqing government. In 1999, under approval of government and People's Bank of China, Lifan Group issued 50 million enterprise bond. With its good reputation, Lifan can obtain required financial aid from bank.

In August 2000, Lifan purchased Huandao Football Club with RMB55.8 million. "Nobody knows over 8 years¡¯ hard work, get known by Lifan football". On December 30th, 2001, Lifan motorcycle succeeded in flying over Red River (Hanoi), achieving the 1st leap for Chinese motorcycle abroad. On June, 2002, Lifan motorcycle successfully climbed up to Mount Parchamo of more than 6000m above sea level in Nepal. On November, 2002, Lifan motorcycle successfully flew over Yellow River via wire cable. In 2003, Lifan successfully merged Yunan Hongta Football Club with 38million, demonstrating his ambition to create Century Lifan. All these activities greatly helped to improve popularity, fame and customer¡¯s satisfaction over Lifan brand at home and abroad. In order to make the best use of the brand, Lifan is manufacturing (OEM) household electrical appliance, wine, mineral water, etc. Lifan is engaged in building Lifan Pyramid, consisting of manufacturing motorcycle, gasoline engine, automobile electronics, farm equipment, media propagation, etc, which serve as pyramid foundation, producing wine, safe-guard door and other OEM, which serve as pyramid body, operating in business related to banking, securities and futures as pyramid tip.

As member of National Political Consultative Conference (NPCC), standing committee member of Chongqing Political Consultative Conference
(CPCC), vice-chairman of the 2nd Congress of Chonging Political Consultative Conference, chairman of Chongqing Federation of Industry and Commerce, Mr Yin Mingshan-Chairman of Board with Lifan Group, had the honor to win.State Guangcai Undertakings Prize.Award for contribution made for revitalizing Chongqings Outstanding Contribution Award in 2002 National Quality Management¡±; was granted the title of honor of ¡°Achievement Prize of Bauhinia Cup for Outstanding Entrepreneur by the Hongkong Polytechnic University and All-China Federation of Industry and Commerce/Chinese Chamber of Commerce, the title of ¡°Outstanding Entrepreneur of Individually-Run Enterprises Caring For Staff by All-China Federation of Industry and Commerce and All-China Federation of Trade Unions in April.On December of 2004,the president Yin Mingshan was awarded title. The outstanding socialist builder of Chinese characteristics by five ministries and commissions of the Communist Party of China United Front Work Department of the Central Committee Attention was paid by the party and state leaders to the growth of Chongqing Lifan Group due to its outstanding performance among China¡¯s individually-run enterprises. Ying Mingshan, Chairman of Board, several times had the honor to be cordially met by Hu Jingtao, Wu Bangguo, Wu Yi, Li Peng, Zhu Rongji, Li Ruihuan, etc.Comrade Zhu Rongji praised Yin Mingshan, a successful entrepreneur of individually-run enterprise

Lifan group obtained self export & import right 1998.In 2000, Lifan group owned its Import & Export Company.In 2001, Lifan group earned foreign currency 117.4 million dollars. In 2002, Export income is 110.58 million US Dollars. In 2003, the foreign exchange earning of Lifan group rise up to 203 million dollars. The products of Lifan has good sale in more than 90 countries and regions as Southeast Asia, west Asia, Europe, Africa, South America, etc. at present, and have established joint ventures in Vietnam, Bulgaria and etc.
Source: Lifan.cn

| | | |
| --- | --- | --- |
| کیانوش ناویا | سه شنبه بیست و هفتم مهر ۱۳۸۹ | |
| | |
| --- | --- |
| | لیفان 720 پروتوتایپ محصول اینده ی نزدیک کمپانی لیفان. |
لیفان ۷۲۰ بزودی بعنوان مدل ۲۰۱۱ وارد بازار خواهد شد.
| | | |
| --- | --- | --- |
| کیانوش ناویا | دوشنبه بیست و ششم مهر ۱۳۸۹ | |
| | |
| --- | --- |
| | عکسهایی از لیفان 920 که به بیرون درز کرده توسط جاسوسان صنعتی! |
لیفان ۹۲۰ احتمالا در ابتدای سال ۲۰۱۲ به تولید انبوه و عرضه ی جهانی خواهد رسید.
| | | |
| --- | --- | --- |
| کیانوش ناویا | دوشنبه بیست و ششم مهر ۱۳۸۹ | |
| | |
| --- | --- |
| | لیفان 520 |

 ليفان 520 نه تنها در ميان گروه خودروسازيش بلكه در بين تمام خودروهاي چيني يك استثناست ايمني بالا و مصرف سوخت كم از ويژگي هاي مهم اين خودروست البته بقيه مشخصات  در آزمايشهاي فني طولاني مدت معلوم ميشود. اگر رقيبان اين خودرو را در كشور در نظر بگيريم مثل تندر90 و206 صندوق دار و  سمند متوجه ميشويم كه ليفان توان رقابت بالايي دارد.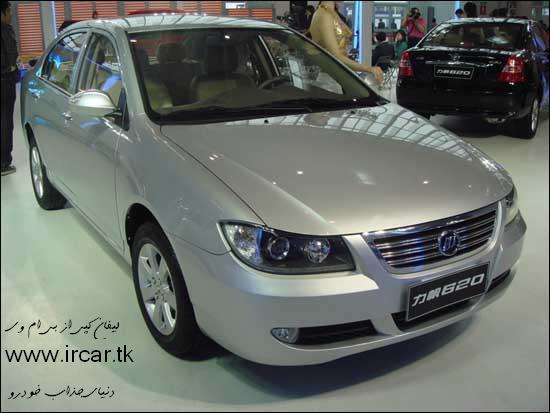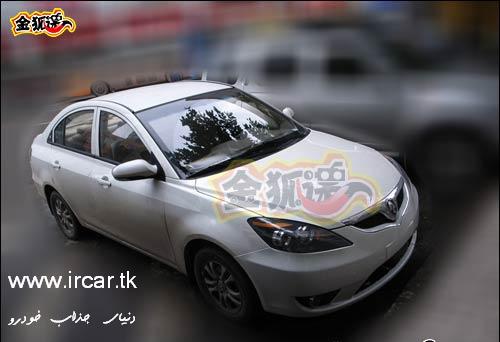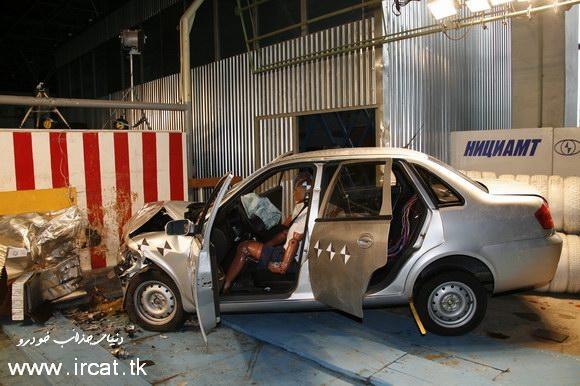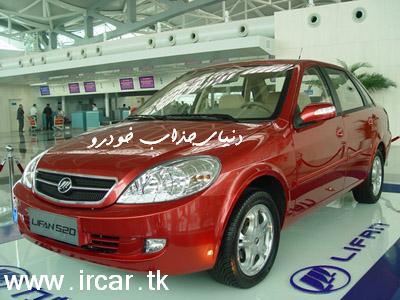 ---
| | | |
| --- | --- | --- |
| کیانوش ناویا | دوشنبه بیست و ششم مهر ۱۳۸۹ | |
| | |
| --- | --- |
| | لیفان 520 |
| | | |
| --- | --- | --- |
| کیانوش ناویا | دوشنبه بیست و ششم مهر ۱۳۸۹ | |
| | |
| --- | --- |
| | لیفان اولین خودروی چینی که مجوز ورود به استرالیا را کسب کرده است! |
Exclusive: China's Lifan 520 now ADR-certified
Lifan 520 becomes the first Chinese car to be homologated for sale in Australia
THE first Chinese designed and built vehicle to be certified for sale in Australia is a reality, and it does not wear badges from Chery, Great Wall Motors (GWM) or even Geely.

Established importer Ateco Automotive has made public its plans to distribute a GWM dual-cab utility and a range of small Chery cars in 2009, while Geely is also believed to be preparing for an Australian brand launch next year.

The GWM ute is in the final stages of Australian Design Rule (ADR) certification ahead of its widely-publicised release as Australia's first Chinese vehicle from early next year, but a light-sized passenger sedan produced by a little-known automotive brand called Lifan has in the meantime become the first Chinese car to achieve ADR certification – and could even beat GWM on sale here.

To be imported and distributed from early next year by newly registered Sydney company China Motor Franchise (Australia) Pty Ltd, the Lifan 520 received ADR approval on August 21 following almost 12 months of preparation and an undisclosed financial investment.

CEO Shaun Lane, who has played consultative roles in the establishment of various Chinese commercial vehicle brands in South Africa, said his company had deliberately taken a low-profile during the ADR process, but was now ready to begin marketing China's fledgling Lifan brand via its first export product, the 520.

Mr Lane said Lifan was destined to become one of just five major vehicle exports following its recent push to produce a range of small vehicles, led by the export-ready 520 small sedan, which will be followed by export versions of the "520i" hatchback and the smaller 320 wagon and Camry-sized 620 medium sedan – all of which were launched in left-hand drive in China earlier this year.

Founded in 1992, Chongqing Lifan Industry (Group) Co Ltd is a relatively new car-maker, even by Chinese standards. Having established itself as a maker of reputable on and off-road motorcycles, it received Chinese government approval to begin exporting in 1998 and manufactures and exports a range of small stationary engines, commercial vehicles, motorcycles and, since the 520 was launched in 2006, cars.

In its first year, the Lifan Group produced 50,000 examples, exported 2.54 million engines and earned $US311.74 million in exports to become one of China's largest privately-owned enterprises. It now employs 12,000 staff, has more than 200 domestic dealers and exports to more than 100 countries and regions, including the US, Japan, the Asia-Pacific, South America and Eastern Europe.

After just two years, Lifan expects to sell 80,000 vehicles including exports in 2008, and recently announced plans to build a new factory to produce all-new SUV and people-mover models by middle of 2009, after which it expects to sell 150,000 vehicles annually.

"Lifan to me makes one of the best motor cars to come out of China," Mr Lane told GoAuto, adding that a delegation of Lifan executives will visit Australia in November to finalise the brand's initial sales and marketing strategy here.

"A lot of the cars look Chinese and are simply assembled using a lot of components and body panels. They are not, I would say, proper start-to-end cars, whereas Lifan has its own engines, body panels, etc. It is going to be an international player."

The first car Lifan has made available for export to Australia is the four-door 520, which was launched at the 2006 Beijing show and rides on a 2540mm wheelbase - 60mm shorter than a Toyota Corolla's.

But at 4370mm long, as well as 1700mm wide and 1473mm high, it is closer in length to the Toyota Yaris sedan (4300mm) than the Corolla sedan (4540mm).

Meantime, Chery's small A5 sedan, which is due to be launched here by mid-2009, is also larger at a Corolla sedan-sized 4552mm long, and will be available with a 2.0-litre engine. It will be joined by the A1 light hatch here.

The Lifan 520 has 1423mm wheel tracks, a ground clearance of 143mm, a massive 630-litre boot and its hydraulic power-assisted rack-and-pinion steering system returns an 11.0-metre turning circle. Brakes comprise 240x20mm ventilated front discs and 203x40mm rear drums, with 14x5.5-inch wheels and 185/60-section tyres.


Two Lifan-designed and built Euro III emissions-compliant fuel-injected four-cylinder 16-valve DOHC engines will be available from launch, both mated to a five-speed manual transmission. An automatic transmission will not be available from launch but should arrive later in 2009. No Australian Lifans will be powered by the former BMW-sourced 1.6 "Tritec" engine.

Mr Lane said the 520 model's ADR paperwork was submitted before Australia's Euro 4 emission standard came into effect on July 1, but that both engines will eventually be replaced by upgraded Euro 5-compliant engines. Lifan is also believed to be developing a 1.8-litre engine.

Powered by a 1.342-litre engine codenamed LF479Q3, the entry-level 520 EX five-seat sedan produces 65kW at 6000rpm and 115Nm of torque at 4800rpm. Claimed top speed is 155km/h, Chinese-market fuel consumption is quoted at around 6.0L/100km and kerb weight is listed at 1170kg.

Lifan is expected to set a new low watermark for pricing in Australia's already-crowded light-car segment, with the 520 starting from around $12,500.

That's about $1500 less than the least expensive light car currently available (Hyundai's $13,990 Getz 1.4 three-door) and $4500 less than the cheapest small car – Proton's Malaysian-built 1.6-litre Persona four-door and Gen.2 five-door (both $16,990).

All Lifan 520s will come as standard with twin front airbags, air-conditioning, power front and rear windows, power mirrors, central locking, front and rear fog lights, a CD sound system and a tilt-adjustable steering wheel.

An anti-lock braking system (ABS) will not be available on the base EX, and no 520 variants will be equipped with traction/stability control from launch.

The Lifan 520 was this year awarded a three-star crash test result by Euro NCAP with a score of 21.5 – the highest ever score achieved by a Chinese-made vehicle and better than the two-star ANCAP result earned by the Daewoo-built Chevrolet Aveo.

The latter is sold here as the Holden Barina, which scored a recent facelift including standard side airbags and will be one of the Lifan 520's direct rivals, as will Honda's new Jazz-based City sedan next February.

Powered by a 78kW 1.587-litre inline four, the flagship 520 EX adds ABS, semi-automatic air-conditioning, leather seat inserts, a six-CD sound system, rear parking sensors and alloy wheels. It is expected to be priced at $14,990 – similar to many entry-level Japanese light cars.

Mr Lane said his company had originally targeted a $10,000 starting price for the 520, but that the increased value of the Australian dollar against the US currency, in which most Chinese car-makers price their products, had blown that out significantly.

"The state of the motor industry worldwide is quite tough," he said. "When we first looked at this project the economic situation was a bit better and we were looking to be far more aggressive on our pricing, but the Aussie dollar slipping against the US dollar has made it a little bit tighter for us.

"We had an entry-level objective of $10,000, but that's not going to happen with the exchange rates the way they are.

"The cars are pretty reasonably specified and the entry-level 1.3 will have twin airbags and air-conditioning. At the moment it will retail around $12,500, but we would like to be a bit under that. We're still in talks to sharpen our pencil a bit further from launch, but that's about the price we're looking at.

"They (Lifan) are not as competitive as they would like to be, but we are still cautiously optimistic," said Mr Lane.

Given the higher than expected pricing and the lack of an automatic transmission, China Motor Franchise Australia (CMFA), which has a staff of just four and will out-source functions like vehicle pre-delivery to Pre-Car, has forecast an initial sales target of just 1200 vehicles in the first year of 520 sales.

"Because we've only got the one model, if we can get to a minimum of 100 units per month that would be a good start," said Mr Lane. "For us, we want a feasible business and if you look at the basic infrastructure the margins aren't huge in motor cars.

"You've got to have a level of sales to make it worthwhile and because of the low volumes and low margins we have to have a small team. It's very competitive at that end of the market."

Mr Lane said that unlike his Chinese brand rivals, CMFA had signed up a "handful" of dealers because it did not actively canvas them before it received ADR certification just over a month ago.

He said his company planned to have a dealer network comprising between just 20 and 30 retail outlets within 18 months, concentrating initially only on the eastern states.

"We're doing it a little bit different to everyone else. Rather than bombard the market with as many dealers as we can, we want to do it the other way round. We know our limitations. We want to select our dealers carefully, build it up slowly.

"What the other guys have done is that they've gone and signed up dealers. No-one has seen a product or anything so I don't know how they can do that.

"We're saying we want to get the product here, we don't want to force it into the market, but if there are interested people, we are not going to give it to all and sundry, we've got to look at their support services, etc. We are slowly going to develop a network, not to have 200 from day one – that's not the objective.

"Signing up dealers is absolutely the next priority, but to be honest I've been putting the brakes on it because I want them to come and see the car. I don't want to sign up a dealer for the sake of it and have a dealership without cars in it. We want active dealers and dealers that are going to work with us on it.

"We have signed up a few dealers, but at this stage we've been holding back. It's only recently that we had the final okay on selling the car here. We didn't want to go out there and saying it's all coming, then have to delay it because of some technical issue. It's the first one and we thought we'd take it really cautiously.

"It's hard for guys to say well they must have a Lifan-specific dealership and just sell one motor car. So we are looking at the long-term and will be building up Lifan as a brand, then investing for the future products as they come up. It's a long-tern investment," he said.

"If you have a look at Victoria and NSW you have a big chunk of the market just between those two states. West Australia will come later. It's just too big a task at this stage, but if we had a couple of very keen dealers we'd have a look at it."

Asked if Mr Lane would have sufficient volumes of 520 models to launch the Lifan brand in Australia before the Melbourne International Motor Show (MIMS) in March, Mr Lane said: "That's the plan," adding that a brand launch at the Melbourne show depended on the availability of right-hand drive versions of Lifan's 320 and 620, which were recently released in China.

"We'd love to (be at MIMS) but we really need the support of Lifan. We don't want to sell just one car there – it's a waste of time. You've got to bring the other cars in and they've got to be in right-hand drive.

"We don't want to show left-hand drive, so it all depends what the range is doing by that time. So I'll discuss it with them, but we'd need to have the right products in time.

"We will get volumes of cars early next year. It's too tight for (a market launch) this year and there are too many other aspects we are still tidying up. We'd like to have it sooner, but I'm being conservative and by early next year you should see some volumes coming in.

"The next immediate step is that we've got a couple of dealers that want to start testing the market. We've got to get all the structures like spares in place, which we've been working on for a long time, but it's been really frustrating because we haven't been able to push the button."

Mr Lane said he chose to launch the Euro III-compliant 520 before it was no longer eligible for import approval, even if it was the only model in the Lifan range. But he stressed that the 520 hatch, which as part of the "5 Series" model family would not require new ADR certification and will also go on sale here next year, will "definitely" be joined here by the 320 and 620 models.

Lifan's first hatchback, known as the 520i, was launched at this year's Beijing motor show and is powered by Euro 4-compliant 1.3 and 1.6-litre engines. It has a 500-litre boot and, at 4040mm long, is 330mm shorter than the 520 sedan, making it narrowly closer in length to a Corolla hatch than a Yaris hatch.

"Lifan is a new company and they are playing catch-up, so they don't have the product range. But because we had to move now with the 520 we've had to launch it a bit prematurely in a way. At least it's in and now we can start building it up over the next six months while we see what happens with the other models.

"What they do is launch in the local market then catch up with all the homologation requirements around the world, which takes at least a year or so before they're ready for the export side. The whole thing about Lifan is that they are developing a range of vehicles for export markets.

"They will definitely have them (the 320 and 620) available, because Lifan believes that the export market is the way to go, which is what they did with motorcycles. They've got to provide a range for all their export markets. I've been going to China for three years and it's unbelievable how quickly they move," he said.

Mr Lane said price was one of the best marketing tools for vehicles at the small end of the car market, but vowed that customer satisfaction would also be part of his business model.

"We are obviously not bringing in high-end vehicles, and we see that at this end of the market price is a big factor. When you look at the value of cars relative to a basket of goods, like lounge suits or TVs, it's very similar, so cars at this end of the market are no longer the second-biggest purchase after the family home. It's a commodity.

"The people we sell to want value-for-money motoring to get from A to B at the most affordable price. They don't want to pay for the brand.

"(But) People have to be happy. We want repeat customers, so we have to keep them happy. Customer satisfaction is what it's all about."

| | | |
| --- | --- | --- |
| کیانوش ناویا | دوشنبه بیست و ششم مهر ۱۳۸۹ | |
| | |
| --- | --- |
| | لیفان 520 چشم نواز و زیبا |
| | | |
| --- | --- | --- |
| کیانوش ناویا | دوشنبه بیست و ششم مهر ۱۳۸۹ | |
| | |
| --- | --- |
| | لیفان 620 |
| | | |
| --- | --- | --- |
| کیانوش ناویا | یکشنبه بیست و پنجم مهر ۱۳۸۹ | |
| | |
| --- | --- |
| | لیفان مقام دومین صادر کننده ی خودرو ی چین بعد از چری را بدست اورد. |
LIFAN MOTORS RANKED 2ND AMONG CHINESE EXPORTERS

 

According to the data from the Customs, the ranking list of Chinese exporters has changed from January to April this year. Lifan Motors, who kept 3rd for years, jumped to 2nd following Chery.

 

Data released by CAAM shows that Chinese car total export has increased by 83%, cars of 1L and below was increased by 69%, and 1L to 1.5L was increased by 101%, 1.5L to 2L was increased by 46% y-o-y. The export of Lifan Motors took up 11% of the total.

 

The importers of Chinese cars showed signs of recovery from the end of 2009. Since 2010, the export has grown significantly largely contributed to the improvement in the Middle East, South America and Africa. Lifan Motors grasps the opportunity. By the end of 2009, its products all passed E/e-mark homologation and oversea plant construction plan was developed. In early 2010, assembly plants in Azerbaijan and Uruguay were put into production. The wholly funded subsidiary company and plant in Ethiopia started operation, and in the latter half year the plant construction in Egypt will be completed. Despite of the trade barriers implemented by Russia, Lifan Motors successfully maintains its predominance there through CKD assembly plant.

 

To make greater success and achieve more glory, Lifan Motors will concentrate more on product quality and after-sales service, make more pertinent and practical brand establishment rules, carry out more incentive and material policies for oversea dealers and make sure all these measures to be put into place.
| | | |
| --- | --- | --- |
| کیانوش ناویا | شنبه بیست و چهارم مهر ۱۳۸۹ | |
| | |
| --- | --- |
| | لیفان 520 |
از کلیه دوستان عزیزی که دارای خودرو ی لیفان میباشند دعوت میشود تا نظرات خود را در مورد خودرو ی خود در این بخش قرار دهند تا مرجعی باشد برای هم وطنانی که خواهان کسب اطلاعات در مورد لیفان میباشند شاید کمکی باشد برای اتخاذ یک تصمیم درست و منطقی در خرید خودرو.
| | | |
| --- | --- | --- |
| کیانوش ناویا | شنبه بیست و چهارم مهر ۱۳۸۹ | |
| | |
| --- | --- |
| | لیفان اتومبیل خانواده |
لیفان ۵۲۰ خودرو در کلاس سدان متوسط با طراحی بروز و مدرن زیبا و چشم نواز دارای پیشرانه ی ۱۶۰۰ سی سی ۱۶ سوپاپ که در دور موتور ۶۰۰۰ دور در دقیقه ۱۰۶ اسب بخار نیرو تولید میکند.
بیشترین گشتاور در دور موتور ۴۵۰۰ و به میزان ۱۳۷ نیوتن کیلوگرم بدست می اید.که در منار وزن ۱۱۵۵ کیلوگرمی ان شتاب و رانندگی لذت بخشی را به راننده عرضه میکند.ضرایب جعبه دنده کاملا با قدرت پیشرانه هماهنگ میباشد بطوریکه در سرعت ۱۱۰ کیلومتر برساعت دور موتور عدد ۳۰۰۰ را نشان میدهد.رانندگی با لیفان هیجان خاصی دارد که این هیجان و لذت در خودرو های هم ردیف لیفان مانند تندر ۹۰ و ۲۰۶ صندوقدار دیده نمیشود.صندلیهای خیلی راحت در کنار تعلیق نرم که از مشخصات ویژه ی لیفان است لیفان را خودرویی مناسب برای سفر و خانواده نموده که در کنار امکانات ایمنی مانند دو کیسه هوای جلو ترمز ای بی اس و سیستم ای بی دی قفل شدن اتوماتیک درها در حین حرکت بدنه ی محکم به ضخامت ۸/۰ میلیمتر و زره ۲/۱ میلیمتری جلو رادیاتور که از موتور محافظت میکند و قفل کودک میتوان لیفان را یک انتخاب خوب برای خانواده دانست.
سایر امکانات لیفان عبارتند از :
اینه های جانبی برقی همراه با چراغ راهنما
سیستم دزد گیر و ضد سرقت الکترونیکی
صندلی های عقب کاملا تا شو
صندوق عقب فوق العاده بزرگ و جادار ۶۳۰ لیتری
فضای اتاق بزرگ و جادار و راحت
سنسور پارک دنده عقب
ریموت کنترل روی سوییچ
شیشه های رنگی ضد اشعه
کمربند ایمنی ۳ نقطه ای
سیستم نشان دهنده ی اتمام لنت ترمز و تنظیم شدت نور جلو امپر و داشبورد فرمان جمع شونده تلسکوپی در حین تصادف با قابلیت تنظیم ارتفاع.
فرمان تمام هیدرولیک و بسیار نرم مناسب برای خانمها
سیستم صوتی با اینتر فیس ام پی تری و ۴ بلندگو
سیستم تهویه مطبوع و گرم کن شیشه عقب
| | | |
| --- | --- | --- |
| کیانوش ناویا | شنبه بیست و چهارم مهر ۱۳۸۹ | |
| | |
| --- | --- |
| | یین مینگ شان رییس کمپانی لیفان |
| | | |
| --- | --- | --- |
| کیانوش ناویا | شنبه بیست و چهارم مهر ۱۳۸۹ | |
| | |
| --- | --- |
| | فروش لیفان 520 |
 به دلیل افزایش ثبت نامها و متقاضی در ثبت نام قبلی  و واگذاری تعداد زیادی لیفان به کارکنان ارتش و نیروهای مسلح فروش لیفان ۵۲۰ مدت چند هفته است که از طرف کرمان موتور متوقف شده ولی بزودی ثبت نام از متقاضیان اغاز خواهد شد و احتمالا عرضه ی لیفان ۶۲۰ هم در اینده ی نزدیک در برنامه قرار دارد. 
| | | |
| --- | --- | --- |
| کیانوش ناویا | شنبه بیست و چهارم مهر ۱۳۸۹ | |
| | |
| --- | --- |
| | رییس کمپانی لیفان در کنار سفیر اوروگویه در مراسم اغاز تولید لیفان در اوروگویه |
| | | |
| --- | --- | --- |
| کیانوش ناویا | شنبه بیست و چهارم مهر ۱۳۸۹ | |
| | |
| --- | --- |
| | یک اس یو وی زیبا از لیفان |
| | | |
| --- | --- | --- |
| کیانوش ناویا | شنبه بیست و چهارم مهر ۱۳۸۹ | |
| | |
| --- | --- |
| | لیفان 720 پروتوتایپ محصول اینده ی نزدیک کمپانی لیفان |
| | | |
| --- | --- | --- |
| کیانوش ناویا | شنبه بیست و چهارم مهر ۱۳۸۹ | |
| | |
| --- | --- |
| | لیفان 520 زیبا و مقتدر |
| | | |
| --- | --- | --- |
| کیانوش ناویا | شنبه بیست و چهارم مهر ۱۳۸۹ | |
| | |
| --- | --- |
| | آخرین مطالب ارسالی |
| | |
| --- | --- |
| | درباره وب |
در این وبلاگ سعی میشود تا اطلاعات کاملی از خودروی لیفان در اختیار مخاطبین عزیز قرار گیرد وتنها هدف از بین بردن دیدگاههای مغزضانه و خالی از حقیقتی است که در بین عده ای نسبت به خودرو های چینی وجود دارد میباشد باشد که همواره با چشمی باز وذهنی خالی از تعصبات واهی قضاوت کنیم و در نهایت تصمیم بگیریم .نگارنده ی این وبلاگ سعی دارد تا این وبلاگ را به مکانی جهت تبادل نظر در مورد خودرو لیفان تبدیل نمایدکه این مشارکت کلیه علاقمندان و بخصوص لیفان سواران را می طلبد.
| | |
| --- | --- |
| | آمار کاربران |
| | |
| --- | --- |
| | لینک دوستان |
| | |
| --- | --- |
| | بخش ویژه |